Jungle Passes
Save money on your Jungle visits by purchasing a Jungle Pass!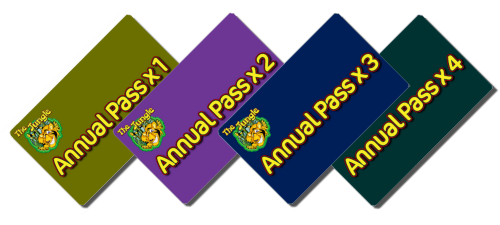 £125 for 12 months entry for 1 child and up to 2 adults or £70 for 6 months
Additional siblings at £75 each
(Additional adults - £1 per visit)

Great value for month... visit twice a week and you'll cover the purchase price within 3 months
Annual passes can only be purchased via our Reward App
Earn Points towards Jungle Rewards… 1250 points when you purchase a single child pass

Save your points up or use them to reward yourself straight away!
Already have a pass?
Want to add another child?
Buy a pass as a gift