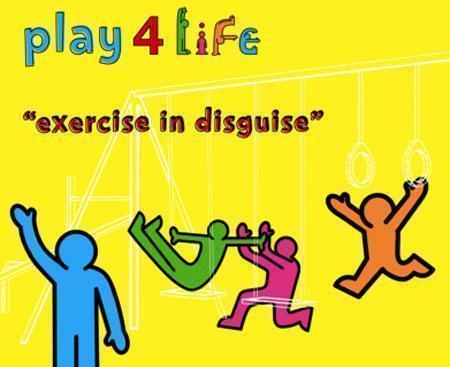 Exercise In Disguise
Did you know that a typical visit to an indoor play centre provides double a child's recommended daily activity levels?
The true benefit of indoor play however, is that it is "Exercise in Disguise" so children don't even realise that they are exercising. It's play at their own pace and in a safe environment.

Active kids are happy kids – they like to be up and about, running around and having fun.
They will be probably working at around 70% of their maximum heart rate and are using all their muscle groups to develop movement skills and co-ordination.

Do they realise this when they are sliding down the slide or climbing in the play frame???
No – kids are just having great fun and that is the beauty of "Exercise in Disguise".
Get involved in Play4Life today and Eat Well, Move More and Live Longer.