Party Extras
Super Deluxe Party Bag - £7.99 per child
The ultimate in party bags! Add one of our gorgeous plush Jungle animals to each party bag (rrp £9.99).
Note... the birthday child gets one included in the standard package so you only need to buy for your guests!
Sweet cones - £1.50
Jungle Safari Balloons - £1.00 per child
Face Painting – we recommend Cases Faces
Call Jan to book on 07870 823105
Entertainers - If you are booking an entertainer for your party (eg: Spiderman/Disney Princess etc) please ensure they email their Public Liability Insurance and Risk Assessments to us @ warrington@thejungle.uk.net 7 days before the party.
Without these documents we will unfortunately not allow them to attend your party.
Extra Food for Children
Freshly prepared 12" Sourdough Pizzas
A delicious hot food addition to your party picnic!
£7.95 each (8 slices) includes 2 free toppings if at least 2 pizzas are ordered in advance

Extra Food for Adults
Add some delicious extras for the adults to share…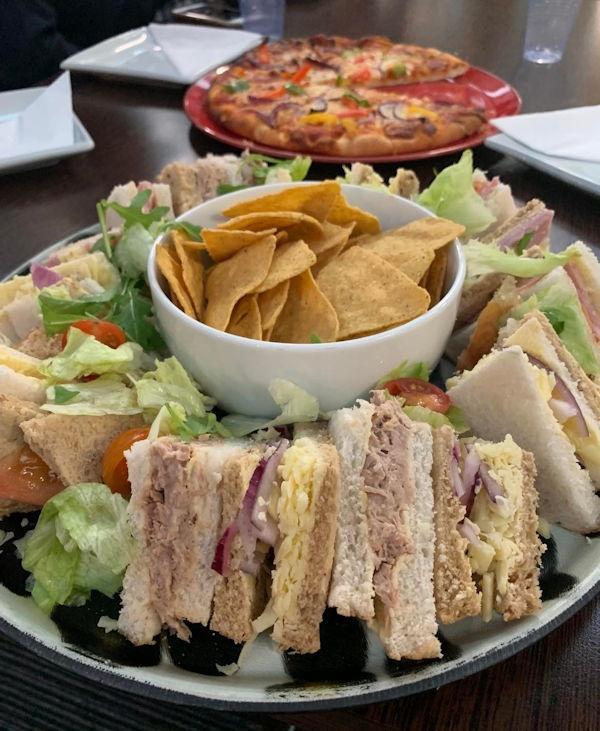 Sandwich Platter - £22.50 per platter
A selection of five freshly prepared sandwiches of your choice, served in quarters on white or malted wheat bread with lightly salted crisps and salad garnish
Fresh Baked 12" Sourdough Pizza - £7.95
8 slices per pizza includes 2 free toppings if at least 2 pizzas are ordered in advance
Danish Pastry Platter - £24.00 per platter
Perfect for our morning parties (or anytime), a selection of 24 warm mini pastries to share. 6 of each... Cinnamon Swirl, Chocolate Twist, Cranberry Twist and Custard Extravagant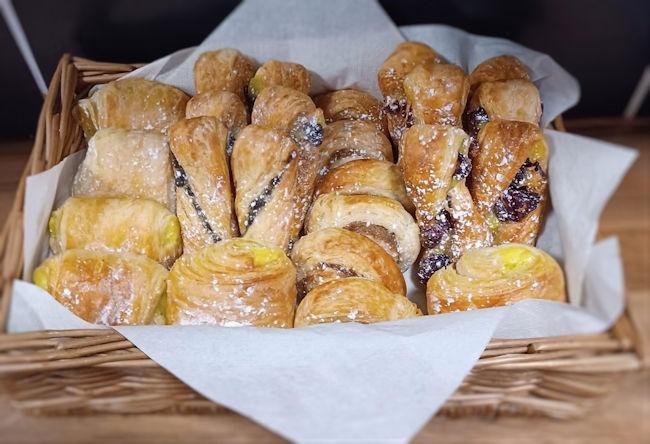 If you have something special in mind or a particular dietary requirement please speak to a Manager when you book your party as we are always happy to provide a special quote to meet your needs!